Monkeys and squirrels jumping on the trees, sounds of birds and the sea smell was enough to help me forget about everything else. It`s only the first time when you are worried and need to se you can do it!
Why Costa Rica? Probably the main reason is that Michael (my husband) is crazy about surfing and all the places that we visit are close to the famous surf spots ?♂️

While on holiday, we started dreaming about our own place in the middle of this wild paradise. Since we had the kids, we didn't leave Europe as it wasn't easy in the beginning with two kids under 2 years old. But as soon as we felt more comfortable with them we decided to make our dream come true.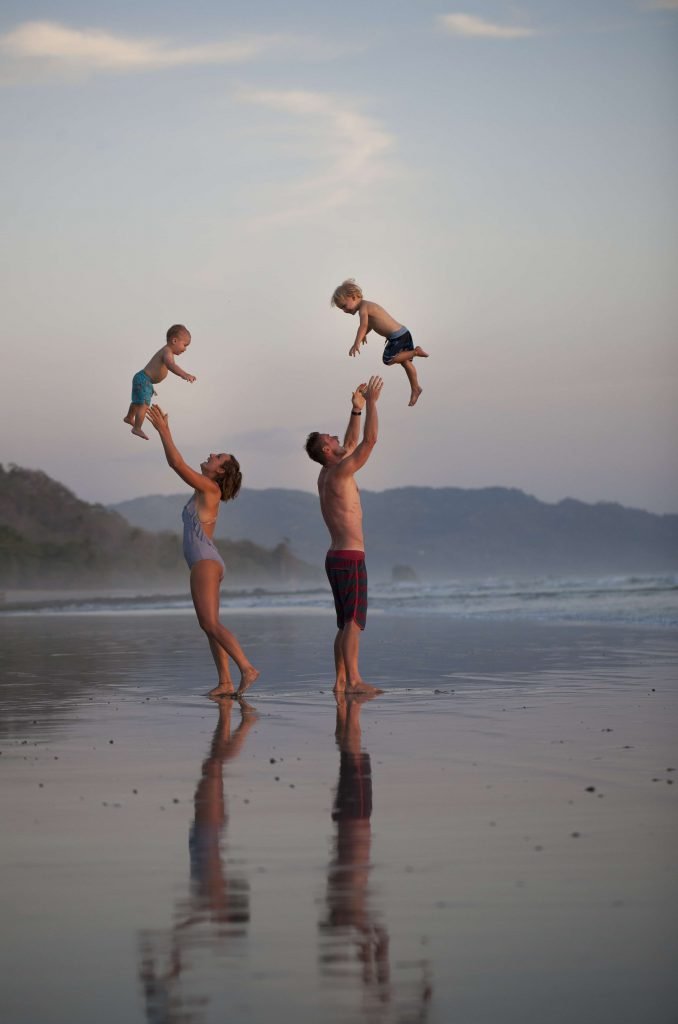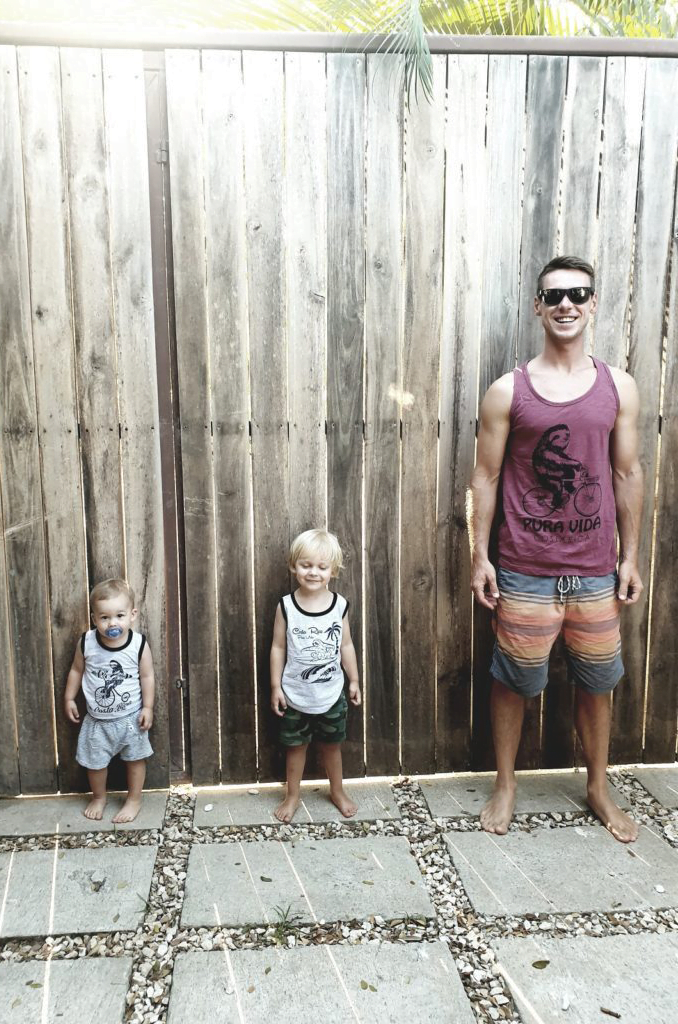 First days in Santa Teresa / photo by Emilia for Little Escape, all rights reserved
Long time ago we heard so many good things about Costa Rica and also watched some video blogs about Santa Teresa.
Before we even got there Michael was checking houses and lands to buy!
To get there, it wasn't easy.. Two kids, suitcases, backpacks, stroller and Leo`s "ride on case" plus 2 flights, long car ride and a ferry. The kids were mostly super patient, except in a few situations they managed very well. Now we know, we can go with them anywhere. It's only the first time when you are worried, a bit scared and stressed but once it's done, this feeling is gone and you have more confidence for next time.
When we saw the sunrise after we got there I knew we were in heaven…
Monkeys and squirrels jumping on the trees, sounds of birds and the smell of sea breeze was enough to help us forget about everything else. Since then we never looked back and we knew this is a place to be and we can't wait to share it with our guests, so they can experience what we have experienced the first time we arrived in paradise…